It's taken me a few months but I've at last painted some toys.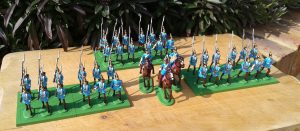 These chaps are 42mm Shiny Toy Soldiers from Spencer Smith and represent a three battalion regiment with command. I think I'll call them the Erbprinz regiment of 1895 although they're a bit of a mix of periods and equipment.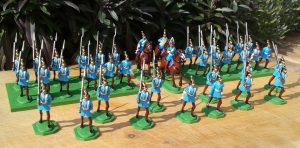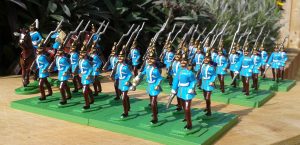 They score me 297 points for the Loose Association Of Wargamers forum painting challenge. My target was only about 240 for the three months up to the end of March so happy days.
While rummaging in the loft I dragged my unused Mat o War down and took it to its new home in the shed. I thought it was 8'x6′ but it's actually 9.5'x6.5′ which is a result.