So, that's thirty two weeks just gone! Good grief.
The last Challenge update was at week 26 and I had completed 28 units. What have I done in the last six weeks?
Not a great deal to be honest…….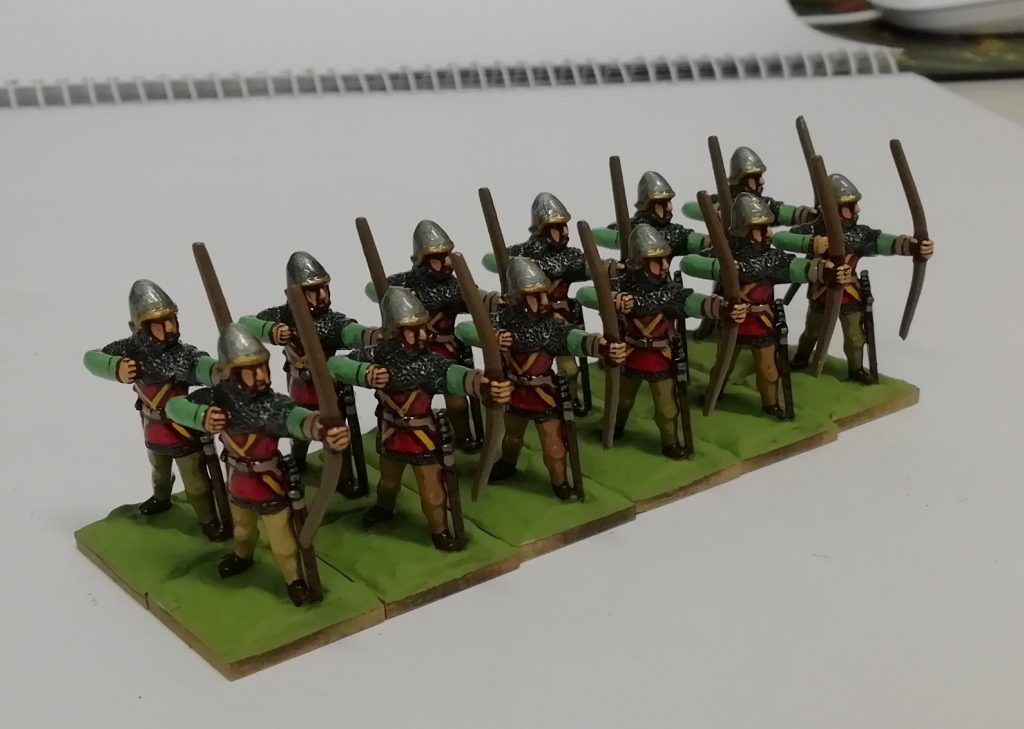 I revamped a bunch of 25mm Lamming archers. I think they look rather cute.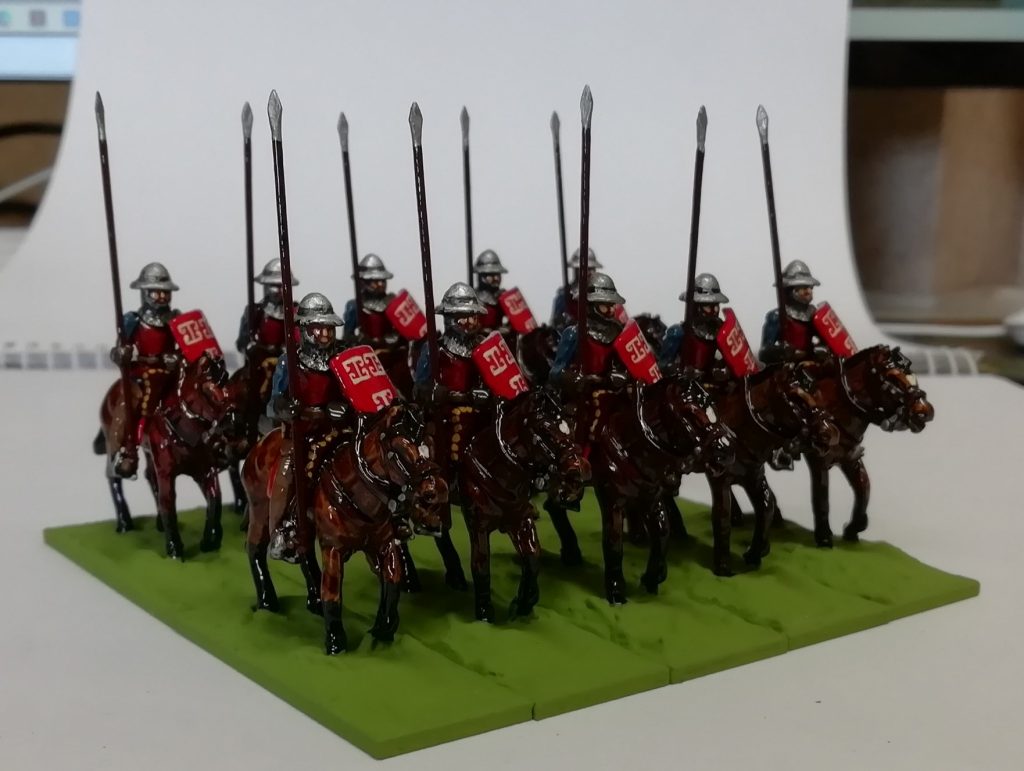 And I did the same to what I assume are sergeants (are these 25mm Hinchliffe I wonder?). Both the archers and the sergeants were painted by others and inherited by me a few years back. I've had to go over the whole figure with fresh paint, so it's OK to count them I feel.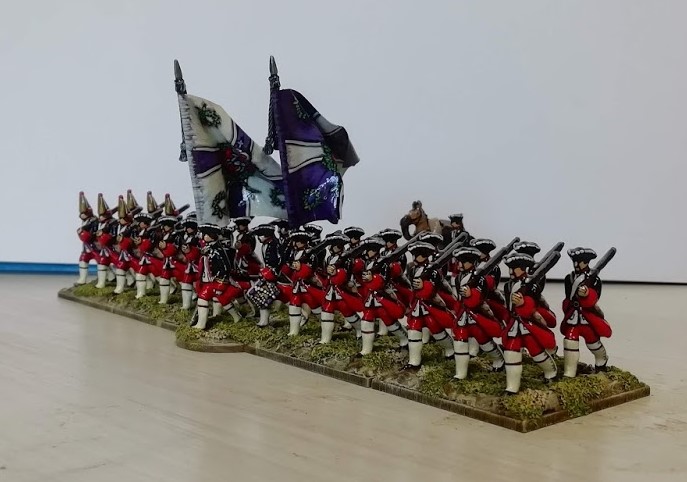 This is the Prinz George Augustus regiment. 30mm Spencer Smith figures from the War of Austrian Succession range. The very last unit to be added to the Gateway Alliance (see the previous post).

These are rather splendid 15mm mummies supplied by CP Models for, probably, In Her Majesty's Name. Very simple to paint and, to be frank, it's a blooming liberty to included them……..but after finishing the Prinz George Augustus regiment I think I'm entitled.
In summary then, at week 32 I've completed 32 units. No one is more surprised than me that I'm still on target!
On the workbench are a whole load of 1882 Egyptian types which have taken ages to get cleaned up, based and undercoated. Finishing the Gateway last month has given me a taste for completing other stuff, so I've given myself five weeks to do all the Egyptians. I think there must be more than ten small units.
I've got my mate Pemps visiting in June for a 15mm WWII game, so I must put a couple of weeks aside for getting that ready. Then I have to think about finally completing the shiny 30mm ACW project, which will keep my friend Mr Hall happy.
So busy.