I've completed a few more units towards my painting challenge and I'll sort out some pictures shortly. This post is an update on the Gateway Alliance, my imaginary 18th century army, which is now officially complete. Well, that's not quite the case because this post will only be showing the foot. I'm struggling with the camera settings and I've had to put the thing down before it came to harm. I'll cover the rest of the army……soon.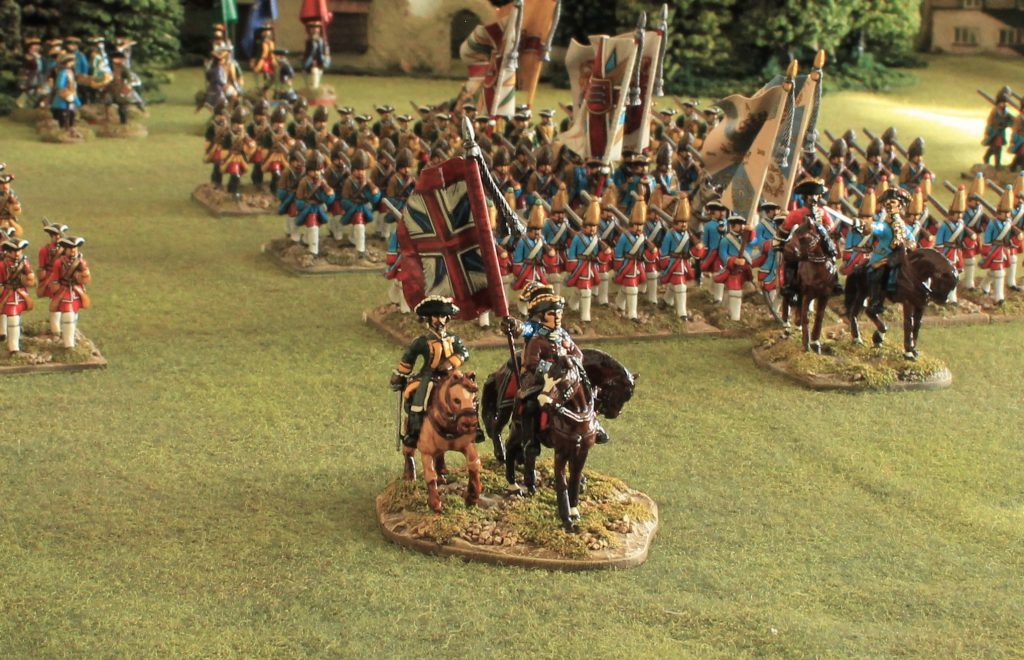 The Gateway Alliance was conceived as a token contribution towards the LAW forum weekend event in 2011, the first such event in fact. As always, a democratic vote chose the wrong scale, i.e. 28/30mm, which was a pain because I don't 'do' big stuff. Anyway, a cosy little force was planned – one regiment each of foot and horse, some skirmishers and a battery of guns.
Nor was I going to spend much money on something which didn't even register as a side project. Spencer Smith Miniatures provided the answer, particularly the splendid Austrian Succession range designed by the talented Rob Grace, being both cheap and undemanding. I'll freely admit my intention of trying to copy Rob's lovely painting style, so a glossy old school look was my plan.
Needless to say, the Gateway grew, and grew, as year on year the annual LAW event caused the inevitable arms race. There were multiple rebasings and reorganisations but a line had to be drawn so, a couple of years ago, the final organisation was set in stone. It's taken all that time to add the last few units.
This then is the Gateway foot. It includes two regiments 'borrowed' from the Royal army establishment and three 'foreign' regiments hired from willing Electors. I'll do a proper 'history' when I've worked out how to create a gallery.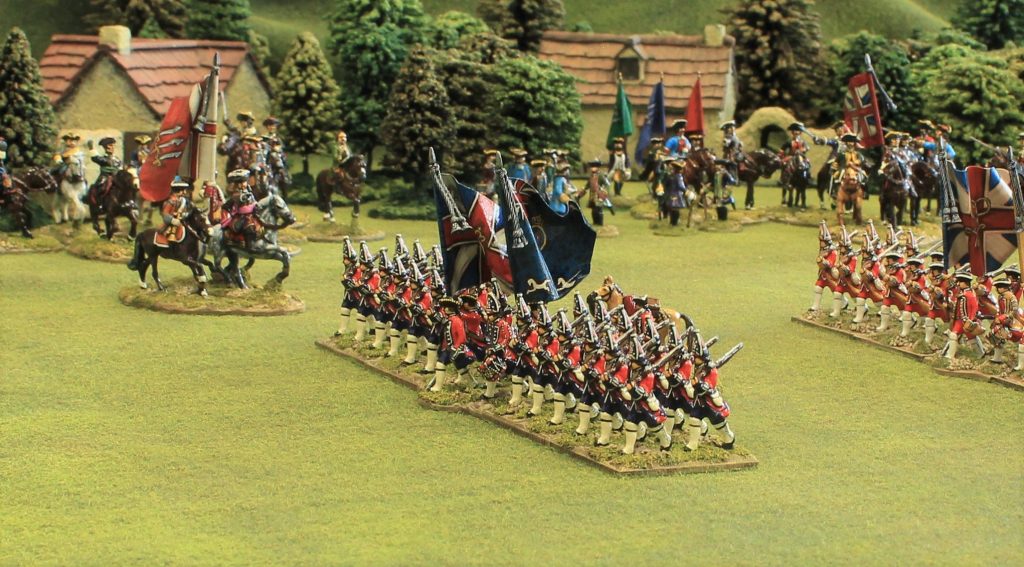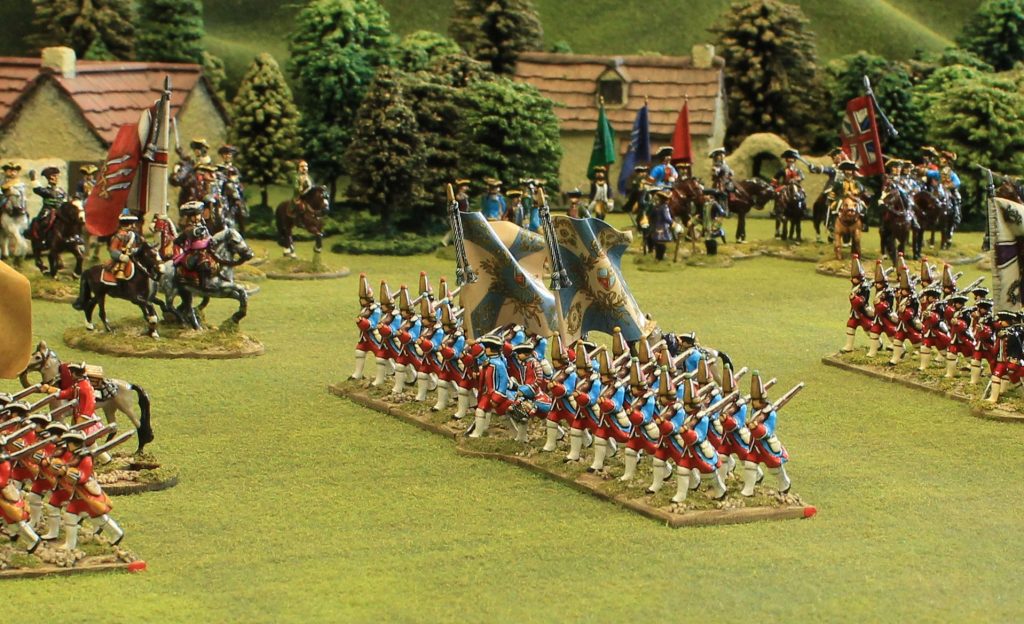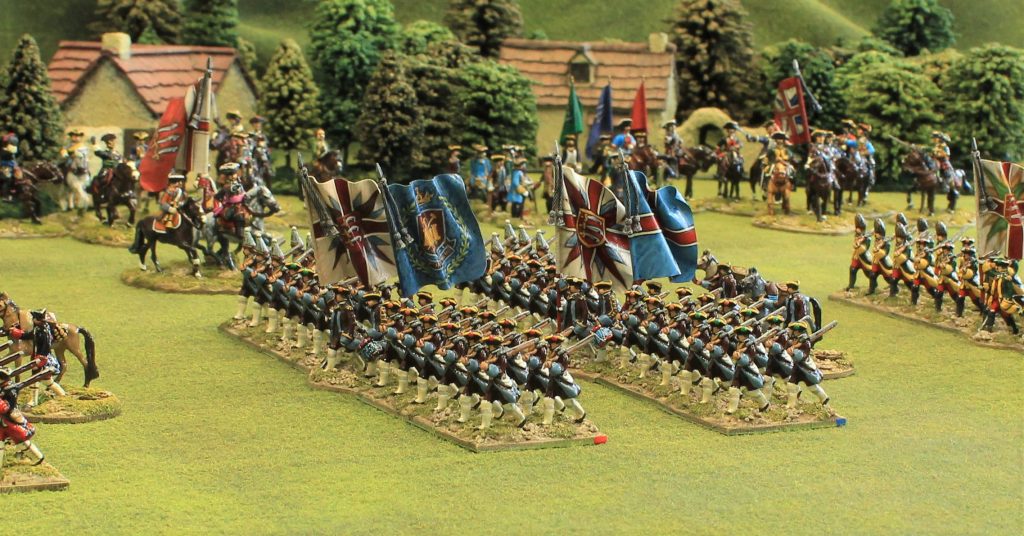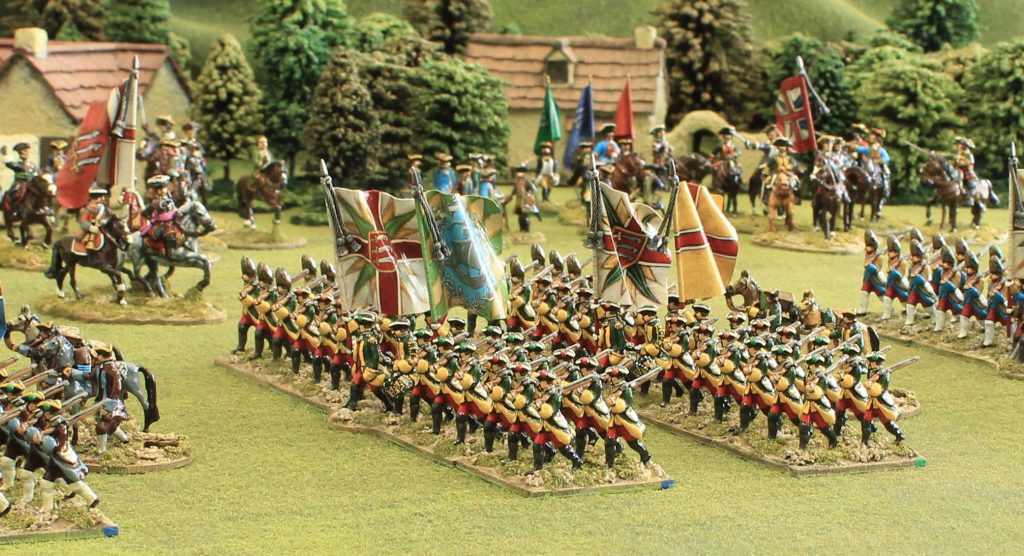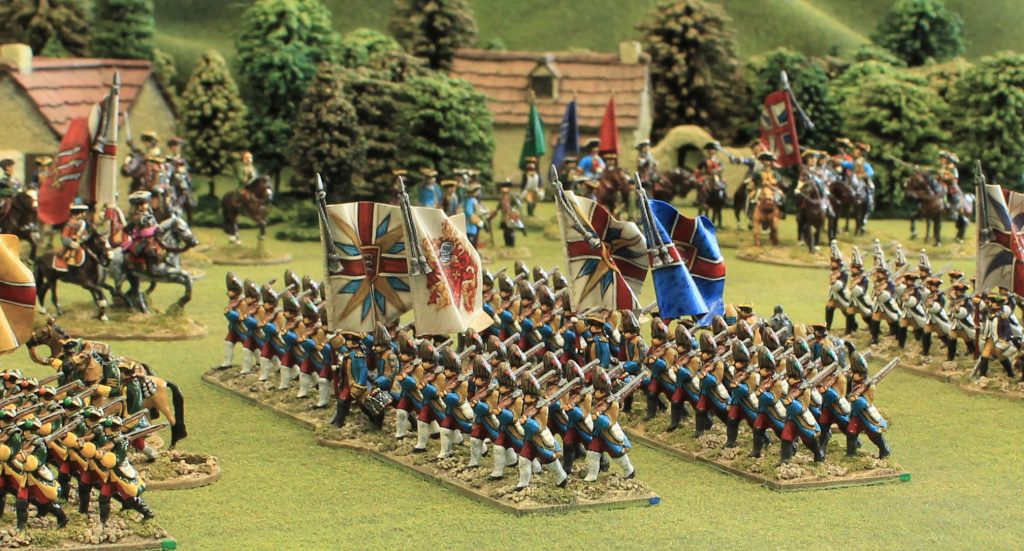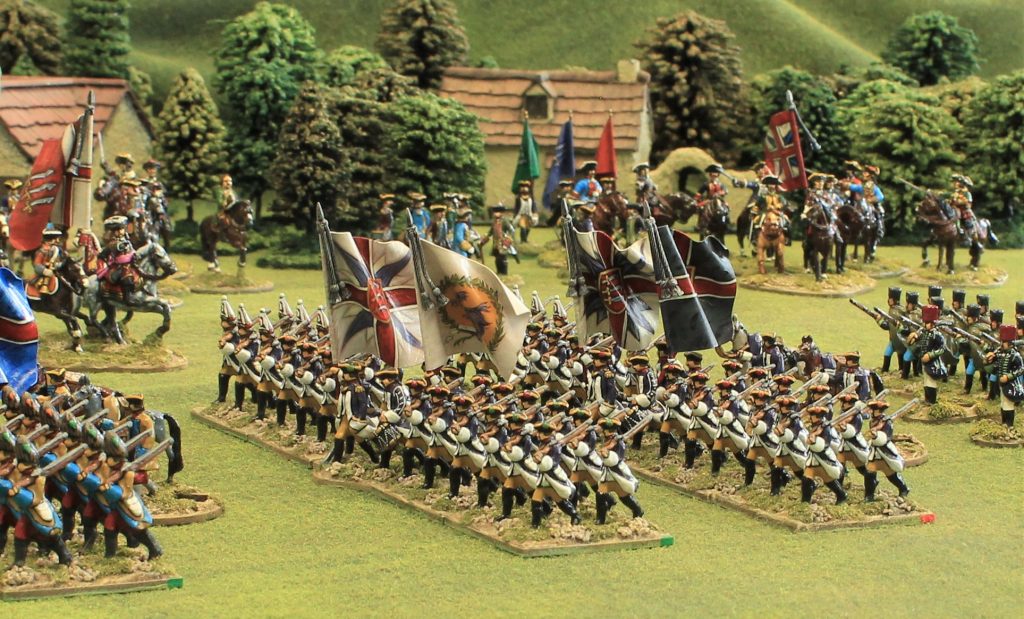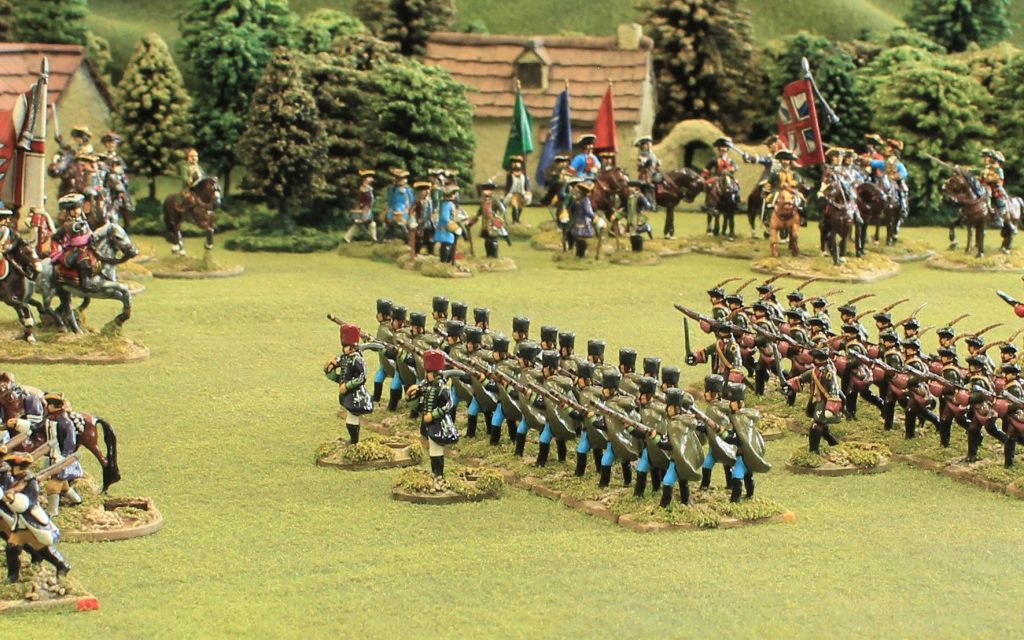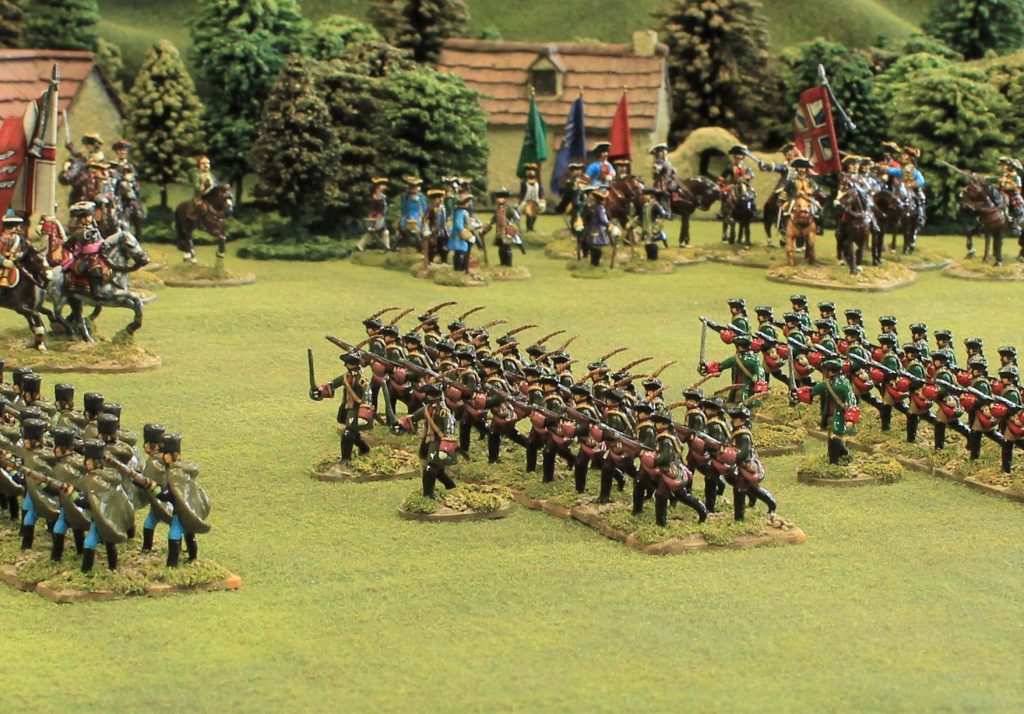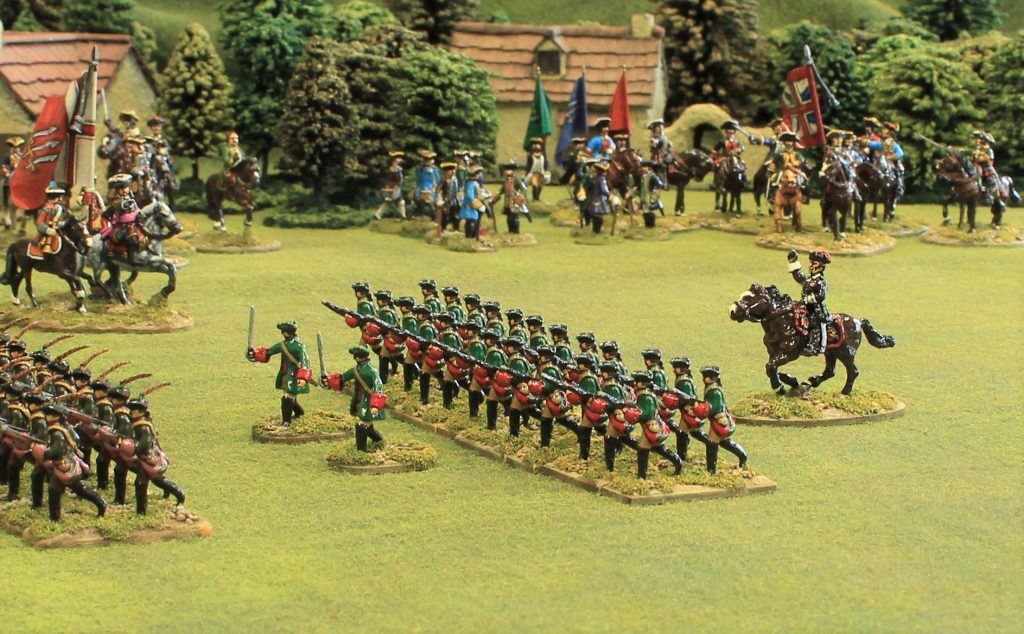 I rather hope to sort out the camera settings and take better pictures next time. These are far too yellow.
More anon.